Situated to the south of Paris, Orléans is the last big stage before reaching the French capital.
Capital of Loiret (45), the city of Orléans is populated by more than 270,000 inhabitants.
It is crossed by the River Loire and for many, Orléans is the starting point for the main route to the Châteaus of the Loire Valley.
Orleans, a view of the Loire river.
In the background, you can see the Ste Croix d'Orléans cathedral.
Nature in Orléans
The city of Orléans has more than 260 hectares of parks and green spaces.
Many Parisians head down to Loiret to relax in a verdant setting, like in the Orléans Forest, which stretches out over more than 50,000 hectares.
The Loire, which was, long ago, a royal river, made Orléans the biggest depot in France.
Orléans remembers this well, and every 2 years, the city celebrates its history with the Loire river by dedicating a festival to it.
Monuments in Orléans
Orléans, known for its royal history among other things, is brimming with monuments and historical vestiges which have survived through time, like the Sainte Croix d'Orléans cathedral which was built from the 4th century and then devastated in the early 10th century, before experiencing the Wars of Religion...
It's also worth mentioning Orléan's statue of Joan of Arc, a monument unlike any other, which makes Orléans recognisable all over the world.
In 2009, the city of Orléans received, from the Ministry of Culture, the label of a 'Land of Art and History'.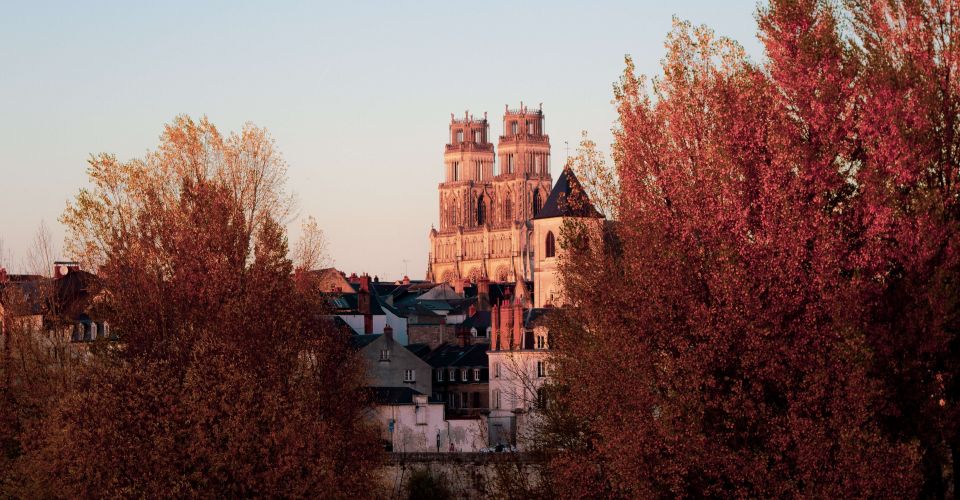 Looking for inspiration for your next trip to Orleans?
Discover the activities we have selected for your visit to our region!
Whether you're with friends or family, there's sure to be one that suits you!