Located south of Paris, Orleans is the last big step before reaching the French capital.
As the capital of the Loiret (45), the town of Orléans has a population of over 270,000 inhabitants. It is crossed by the Loire and for many Orléans is the starting point of the Grande Route des Châteaux du Val de Loire.
Nature in Orléans
The city of Orléans has more than 260 hectares of parks and green spaces. Many Parisians come down to the Loiret to relax in a green setting like the Forêt d'Orléans, which covers more than 50,000 hectares.
The Loire, which was once a royal river, made Orleans the largest warehouse in France. Orléans remembers it and every 2 years, the city celebrates its History with the Loire by dedicating a Festival to it.
The monuments of Orléans
Orléans, among others because of its royal history, is full of monuments and historical traces that have crossed the ages such as the Cathedral of Sainte Croix d'Orléans which was built in the 4th century and ravaged in the 900's before the religious wars.... We can also quote the status of Joan of Arc in Orléans, a monument far from being like the others, which makes the recognition of Orléans everywhere in the world.
In 2009, the City of Orléans was awarded the Land of Art and History label by the Ministry of Culture.
Our hotel in Orléans with the label
We are happy to be labeled "Accueil Vélo" and thus reassure our cyclotourist customers to come and stay with us during their cycling trip.
We offer a range of services including a bike storage room, a car park and a bicycle storage area.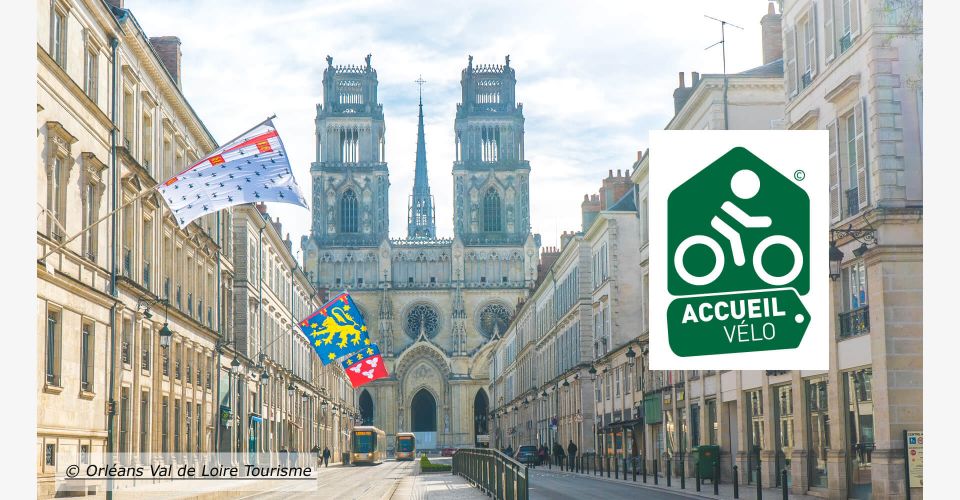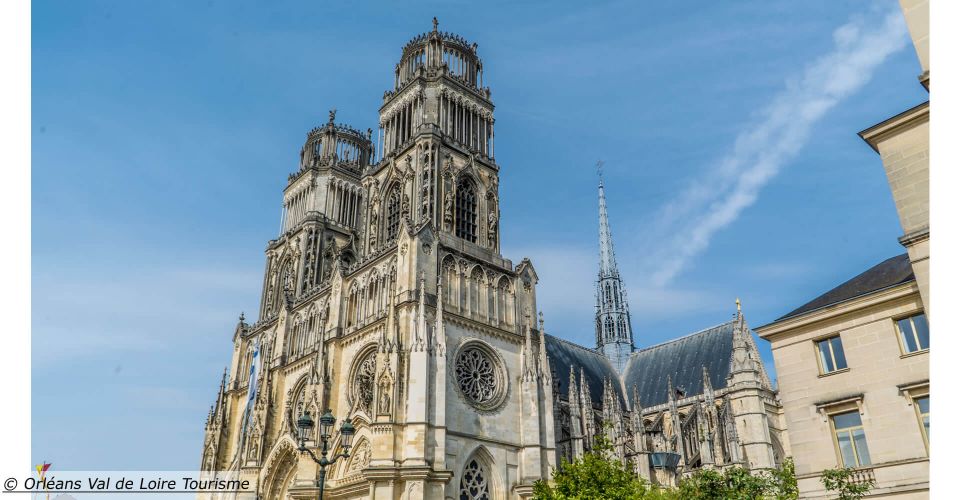 Zoom on the Cathedral
Orléans Holy Cross Cathedral
Orléans Cathedral is the largest in the region with its two towers rising 80 metres from the ground and its spire which rises to 114 metres.
The Holy Cross Cathedral is not only remarkable for its architecture, but also for its ornamentation, which is worth seeing, thanks in particular to the stained-glass windows that make it up. The latter evoke the apparitions of Joan of Arc or the coronation of Charles VII.
Orléans honours the memory of Joan of Arc and her passage through the city to liberate it from the English yoke. Thus, during your stroll in the city, pass by the Martroi square (photo) where the equestrian statue of the heroine lies.
We can also mention the rue Jeanne d'Arc leading directly to the foot of the Sainte-Croix Cathedral where the one nicknamed "la pucelle d'Orléans" is highlighted. A short distance from there, you will also find the "Maison de Jeanne d'Arc" where Joan of Arc stayed for a few days.
Finally, every year the city celebrates Joan of Arc through one of the oldest traditional events in France.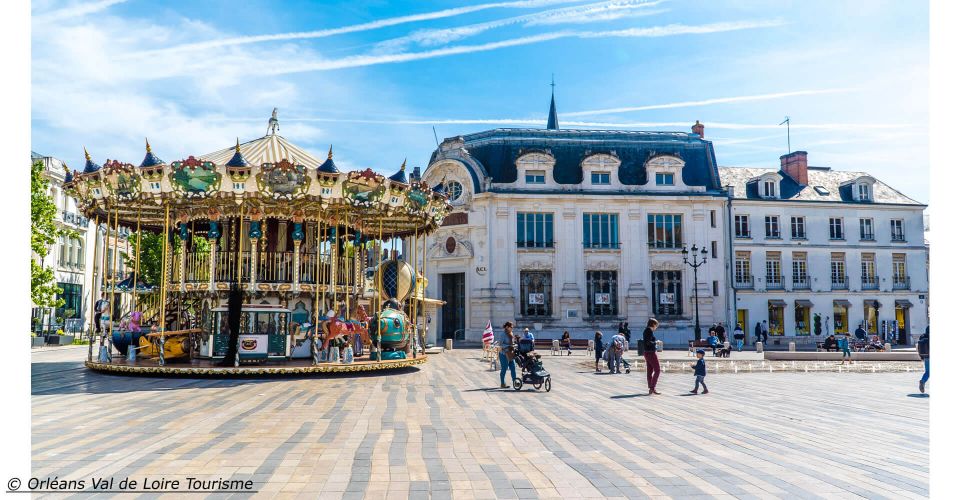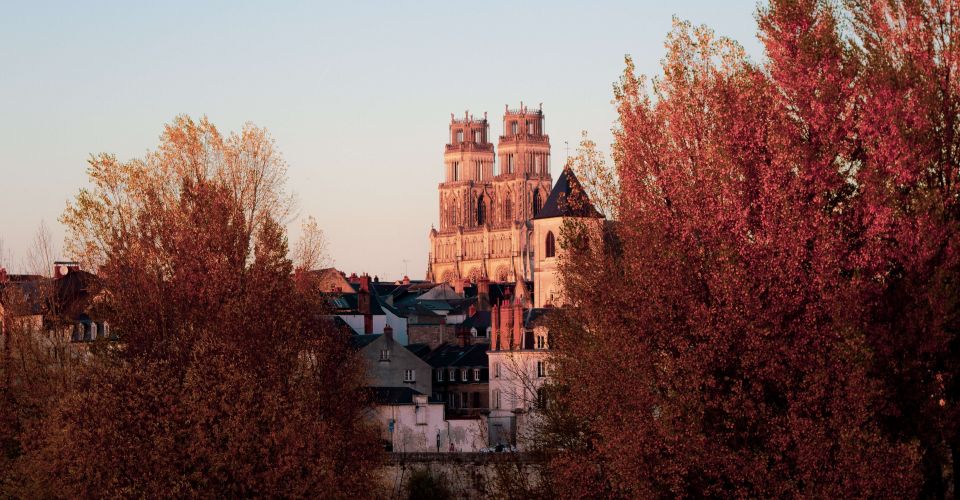 Activities around Orléans